Rain? Snow? Sleet?  We Still Come to You!
Remote Support Service allows a support technician to address issues and resolve problems without traveling to your place of business.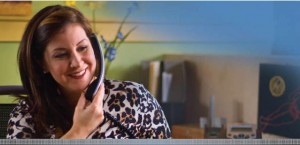 A technician logs onto your computer with you and sees exactly what's happening as if he were sitting in front of it.  You can demonstrate the problem and in many cases, we can quickly correct it.
Many issues/problems can be resolved remotely including:
Fixing errors.
Installing security updates and patches.
Training. 
Adjusting performance settings.
Review of error logs, etc.
File transfers.
Installation of new software.
applying  software patches and updates.
Updating drivers.
Re-booting your computer.
With the ECS Advantage Plus Services Plan* we can connect to a remote computer when no user is present, allowing us to fix problems that are too big to address during your working hours. 
Security is at the core of the ECS remote access solution.  We use a layered security system promising secure access over the Internet featuring:
dual authentication.  The ECS solution requires both ECS and the client to log in.
256-bit encryption.  This is the same level of encryption major online banks use.
one-time passwords.
wireless passwords.
(*The ECS Advantage Plus Services Plan offers 24x7x365 unlimited remote support.)