Network Security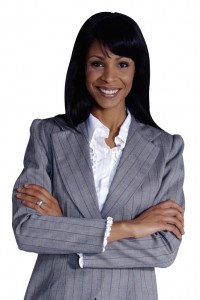 Failure to protect customer data and proprietary business information can lead to serious consequences.The loss of customers, difficulty acquiring new ones, irreparable brand damage, and even industry fines are now all part of failing to live up to the business commitment of protecting data.   For the third year, research by The Ponemon Institute revealed the average cost of a data breach continues to rise:
Growing 43% since 2005.
Averaging $205 per record compromised.  If you have 1000 customers, that's $205,000 per breach
87% of breached records are from repeat offender companies.
 Failure to protect customer data can cost result in government fines.  THE FINANCIAL INDUSTRY REGULATORY AUTHORITY fined a company $175,000 for an improperly configured firewall with ineffective user names and passwords that allowed a outside access its customer files.
Network Security Analysis
A Network Security Analysis is an intensive diagnostic and planning service designed to check the critical components of your computer network for security, reliability, and performance.  The analysis should be performed at least yearly to ensure your network is running at peak performance and is protected from data loss, downtime, viruses, and security breaches.
One of our trained engineers will perform the analysis and provide you with solutions to any potential problems.  The on-site analysis includes:
File Server Review:
Is the operating system version up to date?
Do any security patches need to be installed? (Note: security patches should not be installed haphazardly; not all patches are safe to install)
Are there any error messages or error lights on to indicate a failure, pre-failure warning, or disconnection?
Are there any suspicious or unexpected entries in the system logs?
Is there sufficient storage space?
Is the storage redundancy system working correctly?
Does the hard drive need to be defragged?
Does the server have adequate memory and CPU power for its current load?
Is up-to-date anti-virus software installed and working properly?
Was a recent virus scan performed?
Is the server adequately protected by an uninterruptible power supply?
Are there any inactive user accounts?
Workstation, Laptop, & PDA Performance and Protection:
Is the Disk Clean Up Tool scheduled to run regularly to clean up temporary Internet files?
Is there spy ware detection and removal software installed and being run weekly?
Is there an AUP (acceptable usage policy) in place?
Is content filtering software installed?
Are the laptops scanned for viruses and spy ware before connecting to the network?
Company Growth and Expansion Needs:
Do you foresee adding any new hardware or software in the next three to six months?
Will you be opening any remote offices or new locations within the next three to six months?
Are there plans to upgrade or install any key applications?
Are you projecting a significant increase or decrease in your business in the next two years?
Is anyone experiencing any ongoing problems?
Are there manual processes you would like to automate?
Call us to schedule your on-site NETWORK SECURITY ANALYSIS!